We are enhancing our yacht guardianage check reports, to make them:
Quicker – so owners and captains receive report emails immediately following each check
Photographic – we can now include photos within the report
Cloud-based – all boat check information is now recorded online during the check, eliminating the risk of paper records going astray
The check schedule and details are tailored to each boat in agreement with the owner or captain, and a report is sent after each check.
P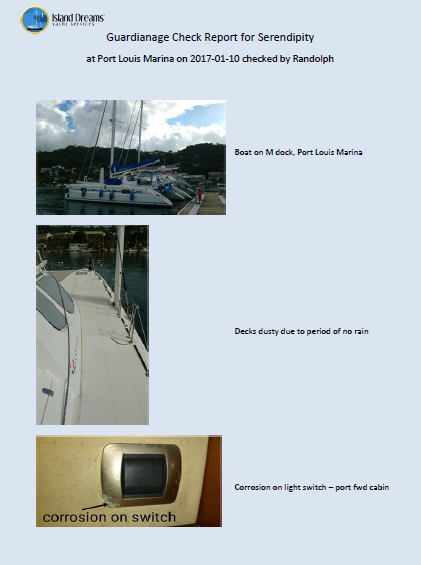 hotographs enable us to better communicate any potential issues such as chafe, mildew, evidence of insects or leaking hatches or ports.
We are implementing the new style reports over the next few weeks for boats under Island Dreams guardianage at Port Louis Marina, Clarkes Court Boatyard & Marina, Spice Island Marine, Grenada Marine and Le Phare Bleu Marina.