What do we offer
We look after boats in the water at Port Louis Marina and ashore at Clarkes Court Boatyard.

Our guardianage service covers regular checks of the boat interior and exterior. The scheduling and detail of the checks are determined by the owner or captain, but usually include:
Water ingress (salt and fresh)
Insect activity
Battery voltage and charging status
Chafe on lines and canvas
Ensure cockpit drains clear
Mildew
Bilges and bilge pump operation
A comprehensive check report is emailed following each check, and we can be contacted at any time if there is something additional to be done, or any questions.
System runs - for example engine, watermaker and generator - and regular cleaning and polishing can be scheduled as required.
Service text (to be accessed from the top services menu)- 'Our boatyard base is a Clarkes Court Boatyard and we provide full range of boatyard services from there.  We assist with antifouling specification and sourcing, inspecting and servicing seacocks and associated fittings, cleaning and painting propellers and running gear, and pretty much anything you need whilst your boat is hauled.  Contact us for estimates for bottom preparation and painting and hull polishing.  
We have dehumidifiers available for rent to our guardianage clients.
We manage, support and undertake yacht maintenance projects year-round.  Our services include:
Specifying and briefing work
Advising on contractor selection and scheduling
Installations and all aspects of maintenance
Reporting on work and progress chasing
Testing
Troubleshooting
Sourcing and importing parts
Check reports for your boat are emailed following each check. These detail the checks undertaken and the status of the boat and systems including battery voltage levels. You can contact us if you see any cause for concern or have any questions or instructions. Contact us at any time if there is something you need us to do, or you have a question.
Our services are recognized by leading insurers.
If your boat will be in our care between 1st June and 30th November, we will discuss appropriate measures with you when we set up a guardianage contract. Whether you boat is in a marina or a boatyard, it should be as 'hurricane ready' as possible at the start of the season or when you leave it. In order to be able to commit our efforts to existing clients, we do not take on new clients immediately prior to an approaching storm or hurricane, and cannot prepare boats for which we do not have an existing guardianage contract.
If you need to store items ashore, to enable work on board, to leave behind bulky items when you are sailing or to encourage air flow during storage, we have storage space. Storage is not air-conditioned, but is dry and secure.
We are experienced in all aspects of yacht cleaning and detailing:
GRP cleaning and polishing
Teak cleaning
Stainless steel cleaning and polishing
Awlgrip cleaning products and processes
Washing sails, lines and canvas
Waterproofing
Interior and bilge cleaning
Upholstery and carpet cleaning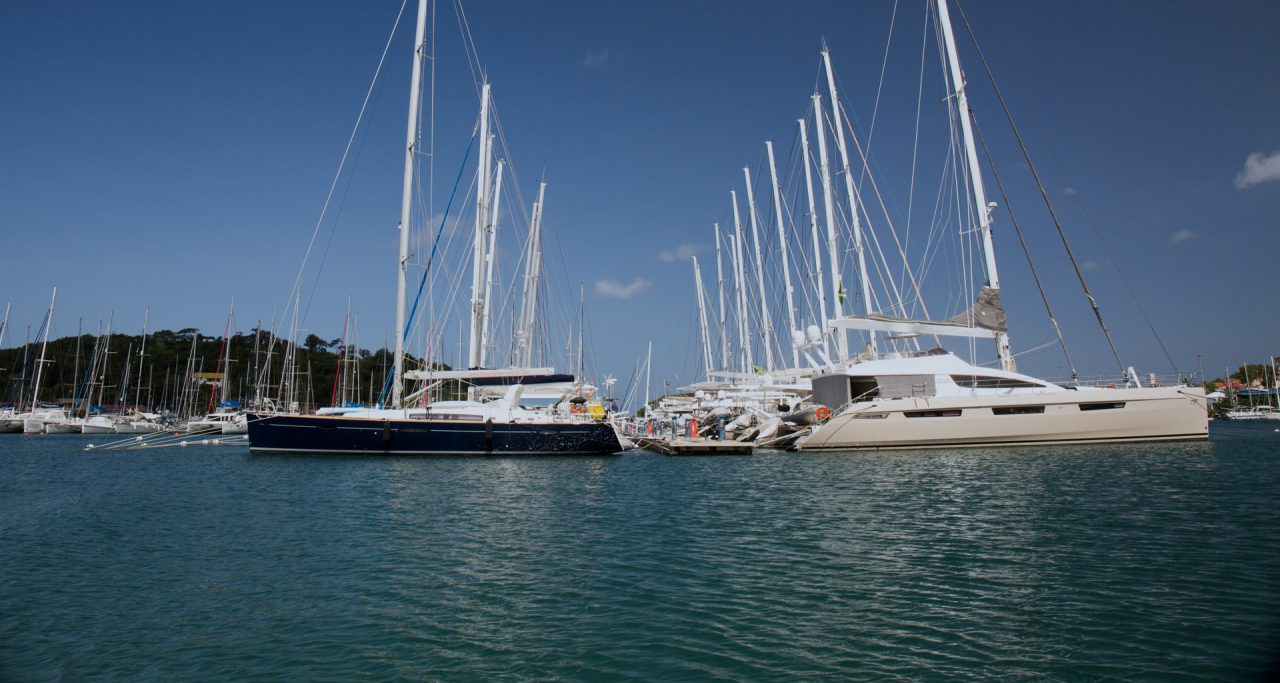 Leaving your property in good hands, eases the mind
---
What do we offer
We manage, support and undertake yacht maintenance projects year-round. Our services include:
Specifying and briefing work
Advising on appropriate contractors and scheduling
Reporting on work progress and progress chasing
Hauls and launches
Troubleshooting
Testing
Installations and all aspects of maintenance
Commissioning & decommissioning
Sourcing
Importing parts and supplies
Shipping
Boats can be delivered from marina to any of Grenada's yards and hauled on your behalf, and likewise launched following a haul. We can provide photographs and report on specific work items as requested.
Working through a thorough decommissioning process when you leave your boat will reap rewards when you return a few months later. We can suggest the decommissioning tasks you should consider for systems, interior and exterior and assist as required.
We can provide support re-commissioning your boat, or if you would like to have it completed before you arrive and berthed clean and ready to go in the marina, we can do this for you.
We use a professional diving team for all underwater work from hull cleaning to anode, prop and rudder replacement.
Remove salt and other deposits from your sails before you stow them. We can store them for you or put them back on board.
We use a Karcher Spray Extraction cleaner for upholstery and carpet cleaning. Contact us for a quote.
We can clear through items for yachts in Grenada shipped via couriers such as Fedex and by air and sea freight. We have freight forwarders in the US and UK if a supplier cannot ship direct to Grenada or consolidation is required. Contact us for advice on how to ship, the address to use and the documentation required for clearance.
Where refit or maintenance work is being undertaken by a third party, Island Dreams can provide progress reports, photographs and liaison with the contractor on behalf of the owner.
This will be undertaken by Mark Sutton, a qualified boat builder and experienced yacht captain and manager who has spent the last 20 years working in the Caribbean marine industry.