ABOUT ISLAND DREAMS GRENADA
Island Dreams has been providing Yacht Services in Grenada since 1999 and is dedicated to providing services to enable yacht owners and crew to make the most of their time sailing in the Caribbean. We aim to ensure that all work on board is completed as required whilst owners and crews are away, providing a single and effective point of contact.

Our services include yacht guardianage and caretaking checks, project management, parts sourcing and clearance, cleaning and polishing and all aspects of yacht maintenance. We have a long serving team of experienced yachts technicians and we work with all Grenada's specialist marine contractors and suppliers.

Island Dreams has been owned and managed by Mark and Anita Sutton since 2003 and is a member of the Marine & Yachting Association of Grenada.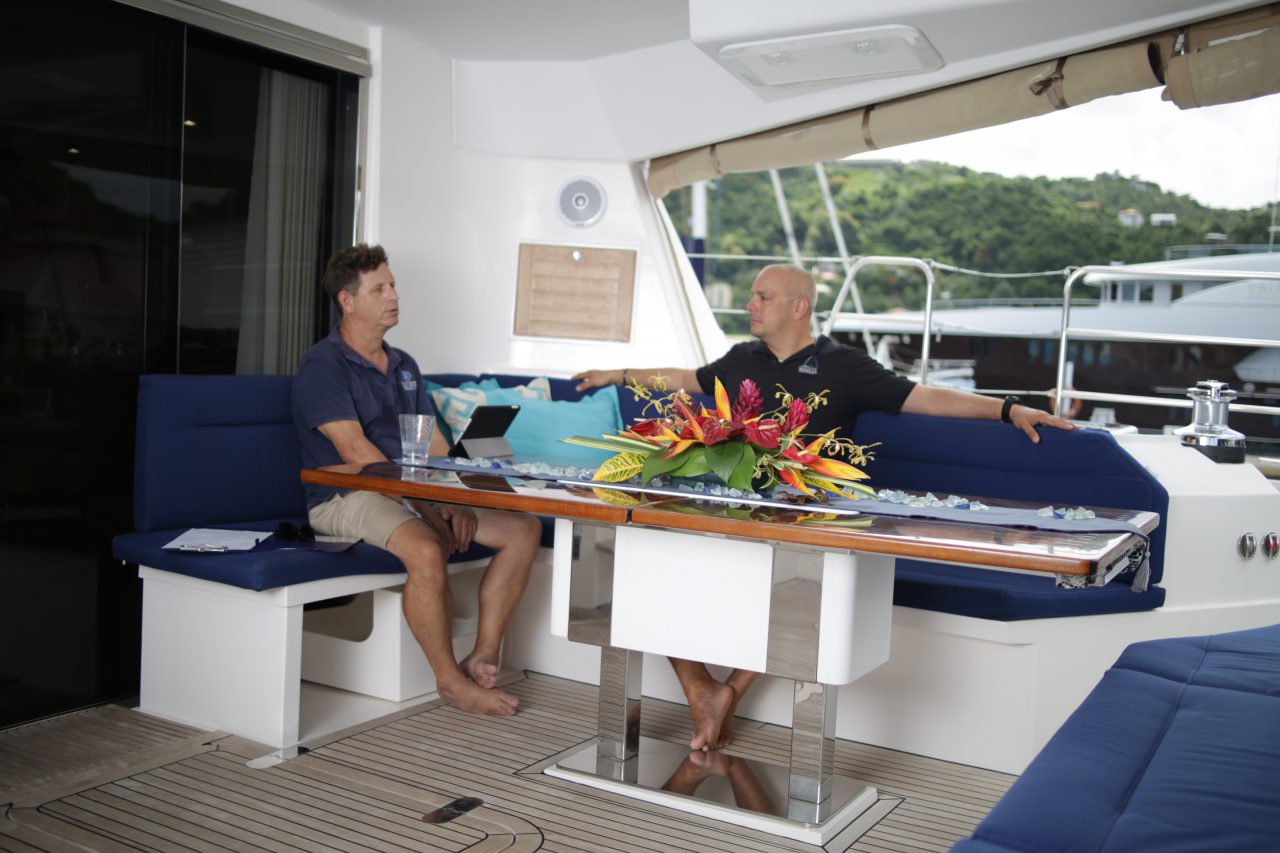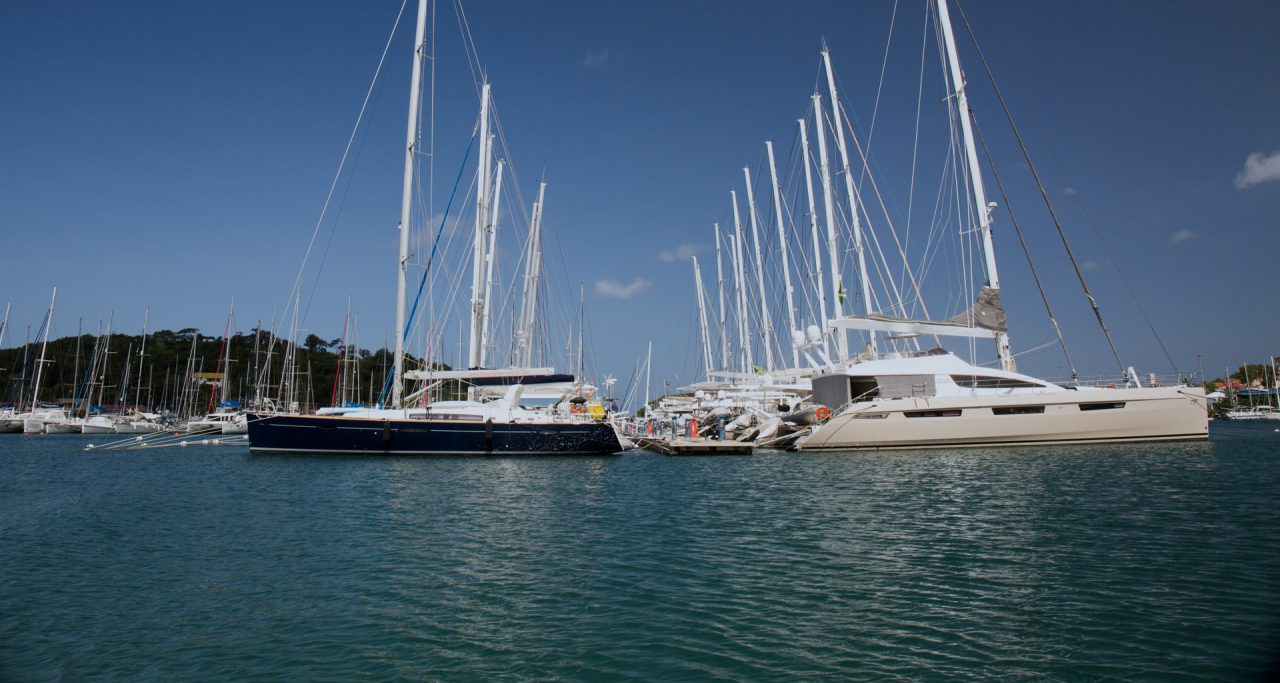 Nothing Would Happen Without the Right People
---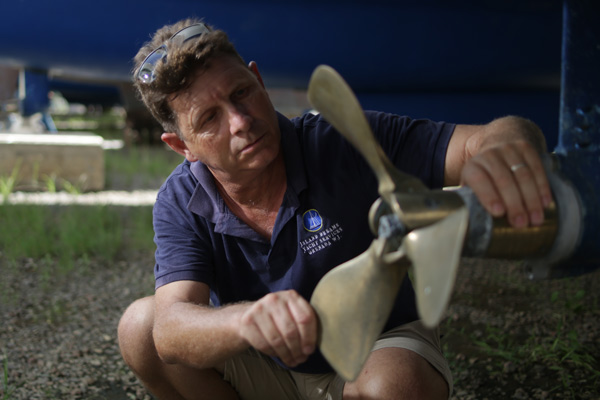 Mark
Owner & Director
---
Mark has been involved with boats since childhood. He started sailing with his family in Portland Harbour in Dorset, UK and his interest in boats became a lifelong passion.
He studied at the
International Boatbuilding Training College
in Lowestoft, worked on boatbuilding projects in Elba, Italy and Maine and became an RYA Yachtmaster in 1996. He discovered Tall Ship sailing with the
Jubilee Sailing Trust
and worked on the build of 'Tenacious' – the largest wooden ship to be built in the 20th century – in Southampton. After crossing the Atlantic in 1998 and working as a Charter Captain, he made Grenada his home and became the owner and operator of Island Dreams Yacht Services in 2003.
In 2018 Mark qualified as a Marine Surveyor and undertakes surveys through
Caribbean Marine Surveyors Grenada
.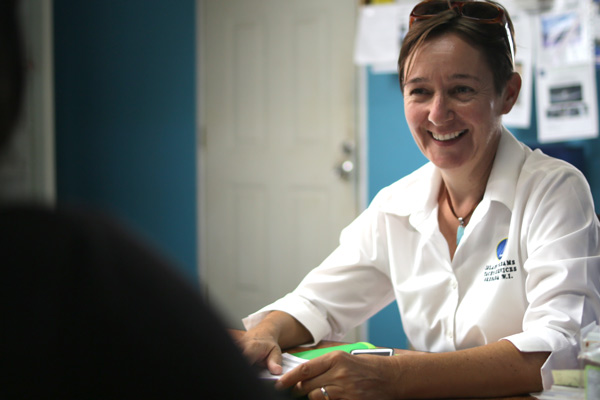 Anita
Owner & Director
---
Anita met Mark sailing with the Jubilee Sailing Trust in the Canary Islands in 1995, and in 1998 joined him crossing the Atlantic aboard their boat 'Rachel Kathryn'. They explored the Caribbean, and after a period running a charter yacht, they settled on their favourite Caribbean island of Grenada. Anita is co-owner and co-operator of Island Dreams with Mark. She is usually based at the Island Dreams office at Clarkes Court Boatyard office.
Anita is Grenada's Honorary Local Representative for the
UK Cruising Association
, and a past President of the Marine & Yachting Association of Grenada.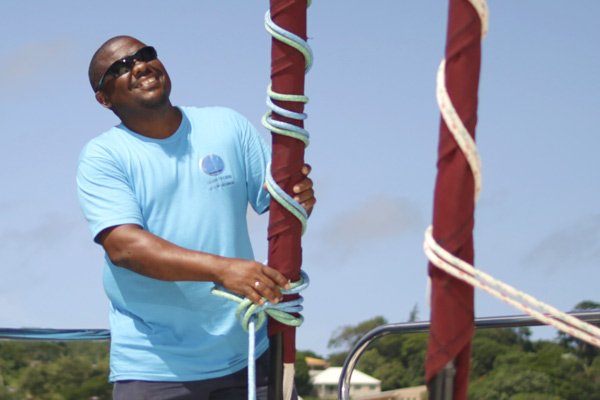 Chris
Yacht Maintenance Technician: Joined Island Dreams 2007
---
Chris is from Carriacou and grew up in and around the sea. He was born into a family of seafarers and has spent all his working life on the water including skippering charter yachts, doing deliveries and working on fishing and cargo vessels.

He is RYA qualified to Day Skipper level and is very familiar with local waters. He is experienced with all types of boats, and enjoys sharing his knowledge and skills with others.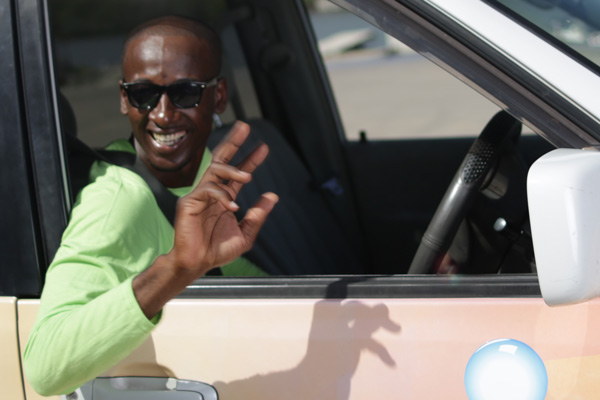 Serrant
Yacht Maintenance Technician: Joined Island Dreams 2010
---
Serrant is from River Sallee in the northern parish of St Patrick. After working in carpentry, he decided he wanted to work with boats and embarked on a Nautical Course with the Grenada Coastguard. He was selected by Island Dreams to complete his training as an apprentice and the rest is history!

He has undertaken a number of electrical courses in the last few years, including most recently a solar system course.

Serrant has his RYA Coastal Skipper qualification, and recently attended a STCW Basic Safety Training course in Trinidad, as part of a program for Grenadian seafarers run by the Grenada Ministry of Youth.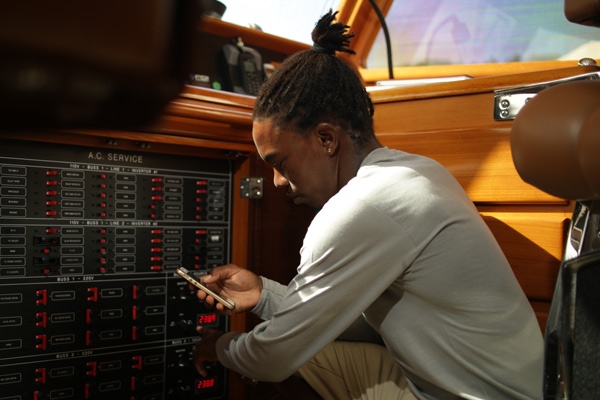 Randolph
Yacht Maintenance Technician: Joined Island Dreams 2013
---
Randolph is also from River Sallee in St Patrick and was working in landscaping when he came to join his long-time friend Serrant at Island Dreams.
He is usually based at Island Dreams' Port Louis Marina office and is involved in all aspects of checking and maintaining boats, from electrical installations to fitting and removing sails and polishing and detailing. With a keen eye he is detail orientated and takes good care of boats kept here in the water.
He completed his
STCW Certification
in Trinidad in 2020.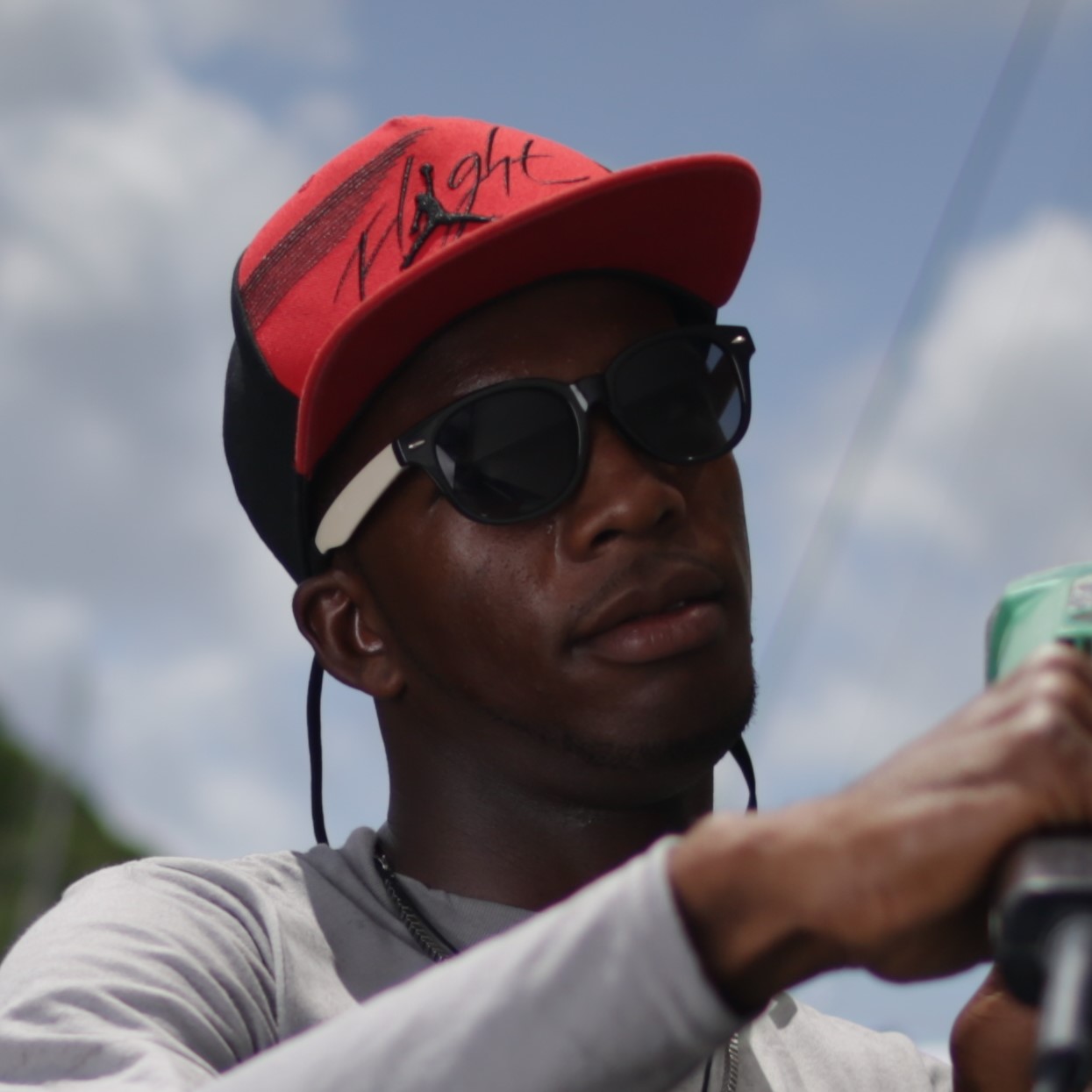 Samuel
Yacht Maintenance Technician:
---
Samuel is from Woburn and involved in all aspects of yacht guardianage and maintenance at Island Dreams.
He's a keen sailor and a member of the local traditional work boat team competing in the annual
Grenada Sailing Festival
, as well a regular member of the very successful crew on board Jaguar at the
Grenada Sailing Week
.
Along with his brother and Serrant, Samuel owns a
Hurricane 5.9
catamaran, which they have raced from Grenada to Carriacou (and back!).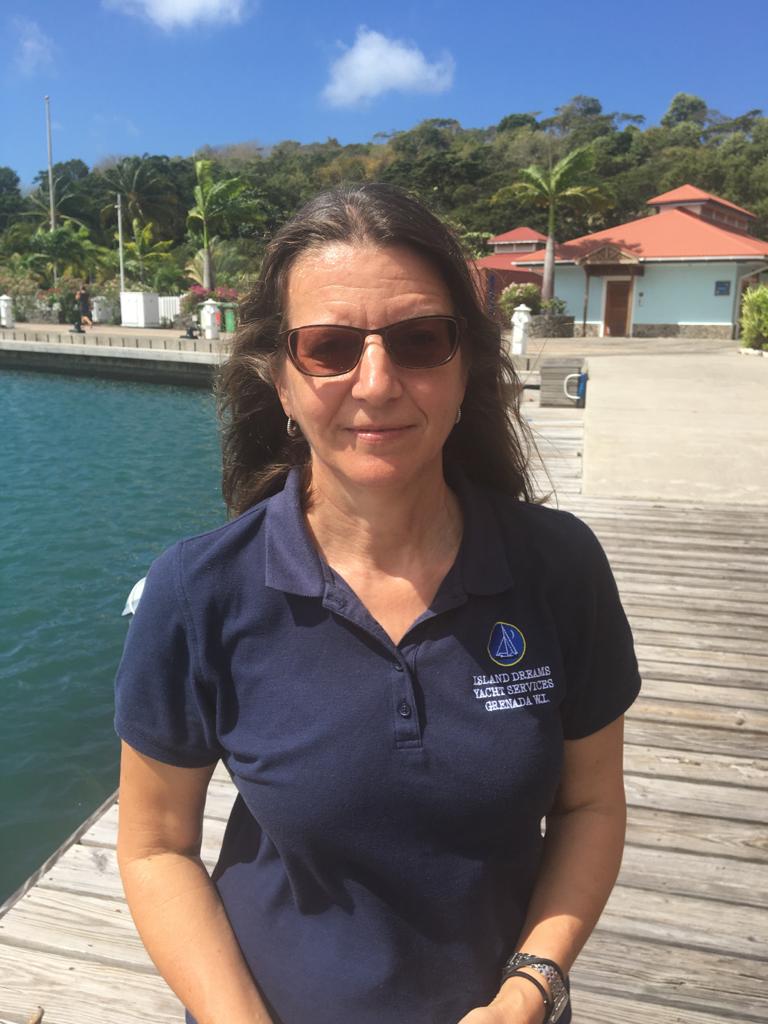 Tracy
Office Manager: Joined Island Dreams 2016
---
Tracy set off from the UK on a sailing adventure in 1999 and enjoyed several years exploring the Mediterranean.
After crossing the Atlantic in 2006 and cruising in the Caribbean, she eventually settled in Grenada in 2010, working as PA to a marine surveying company.
With a background in customer service, Tracy looks after our Port Louis Marina office handling enquires and providing support and services for our clients, including parts sourcing and clearing shipments. RYA qualified, and having lived aboard both monohull and catamaran, she understands yacht owners' needs.
She regularly volunteers with
Grenada Sailing Week
and is a member of the local
Petite Calivigny Yacht Club
based at
Le Phare Bleu Marina
.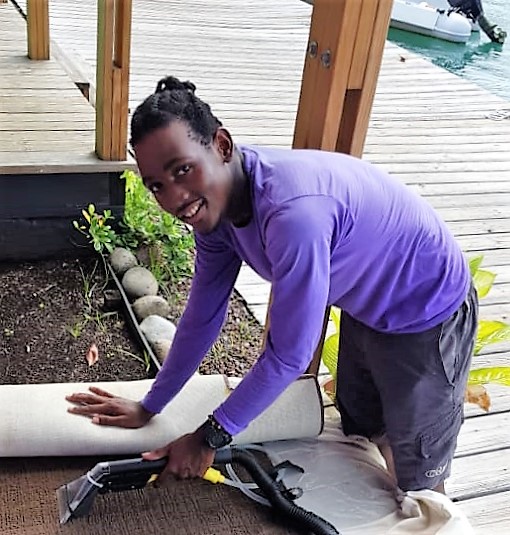 Anderson
Yacht Maintenance Technician: Joined Island Dreams 2017
---
Anderson lives in Vendome, on the road up to Grand Etang National Park.

He joined Island Dreams at 17 after completing a college course and has gained experience in all aspects of yacht operation and maintenance.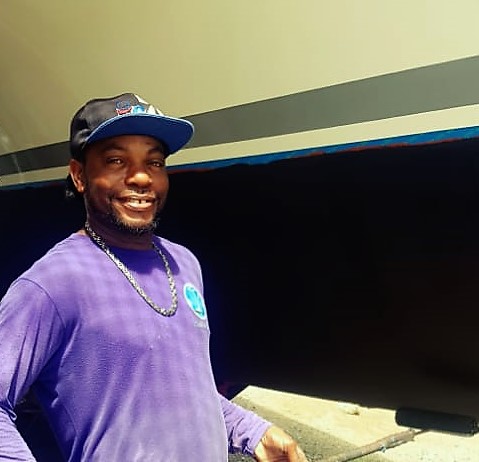 Roger
Yacht Maintenance Technician: Joined Island Dreams 2018
---
Roger works primarily in Clarkes Court Boatyard and as well as working on yacht maintenance projects and installations, he looks after bottom preparation and painting, gelcoat repairs and polishing.

Roger is experienced in carpentry and all aspects of construction. He has built a number of boats himself, re-purposing fibreglass hulls from ribs.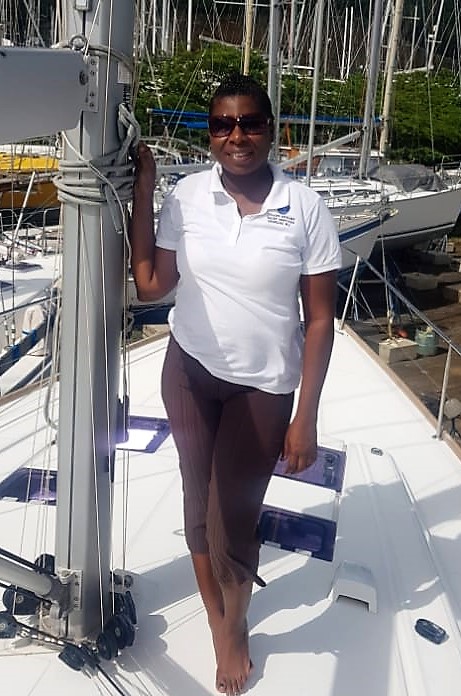 Cathy
Interior Cleaner: Joined Island Dreams 2018
---
After moving on from her Customer Service role at the Airport to spend more time with her daughter, Cathy took up boat cleaning and detailing.

She initially worked for a yacht charter company, and now a provides a fantastic yacht interior cleaning service to yachts of all types.