ABOUT ISLAND DREAMS GRENADA
Island Dreams Inc is a Grenadian Company, registered in 1999 and dedicated specifically to Yacht Management, Maintenance and Guardianage. It has been owned and operated by Mark and Anita Sutton since 2003.

The Company undertakes all boat checking, cleaning and general maintenance work in-house. For specialist work – for example electrical, mechanical, canvas and sailmaking, shipwright carpentry – appropriately skilled contractors and individuals are appointed.

Island Dreams is a member of the Marine & Yachting Association of Grenada and the American Boat and Yacht Council. We are recommended in Chris Doyle's Sailors Guide to the Windward Islands and the SuperYacht Services Guide to the Southern Caribbean.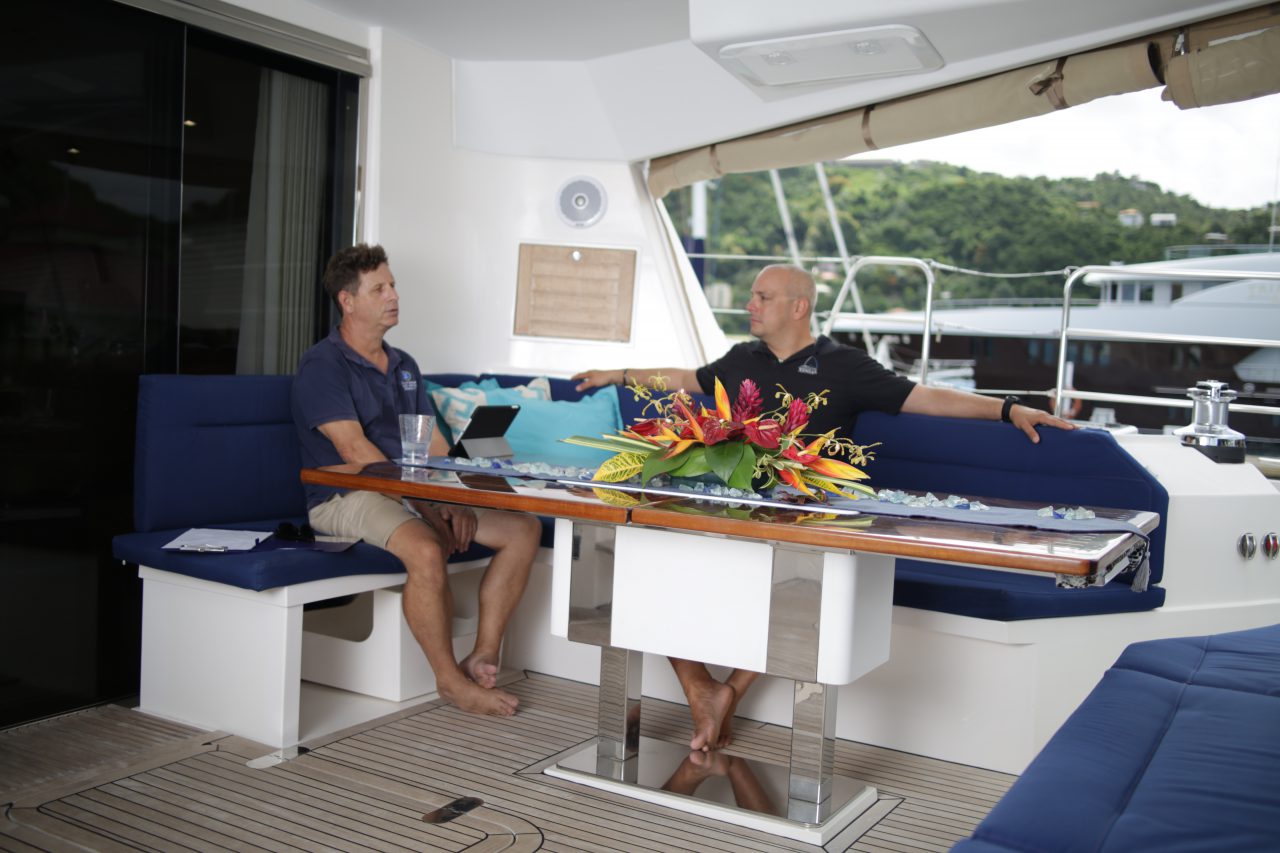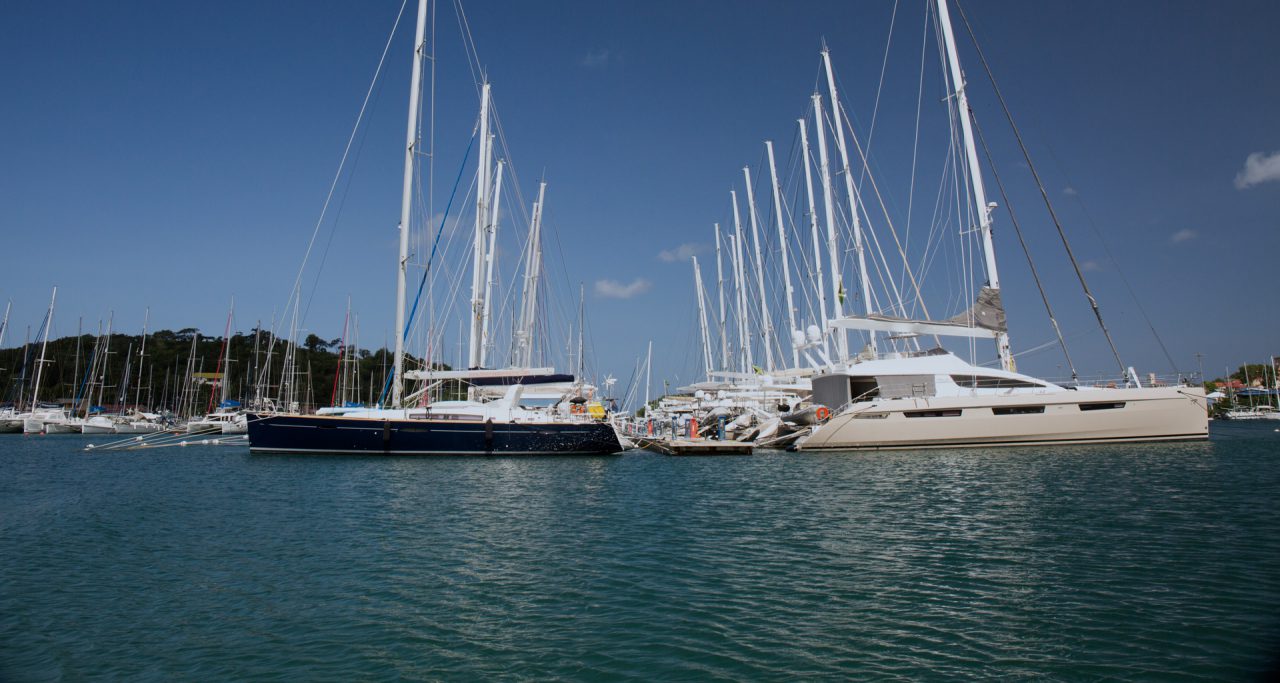 Nothing Would Happen Without the Right People
---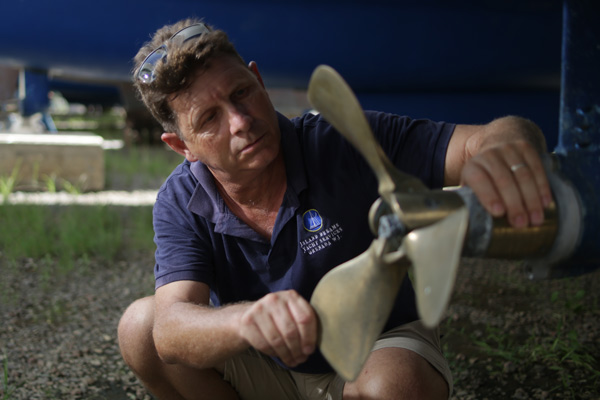 Mark
---
Mark has been involved with boats since childhood. He started sailing with his family in Portland Harbour in Dorset, UK and his interest in sailing became a lifelong passion. He studied at the International Boatbuilding Training College in Lowestoft, worked on boatbuilding projects in Elba, Italy and Maine and became an RYA Yachtmaster. He discovered Tall Ship sailing with the Jubilee Sailing Trust and worked on the build of 'Tenacious' – the largest wooden ship to be built in the 20th century – in Southampton. After crossing the Atlantic in 1998 and working as a Charter Captain, he made Grenada his home. He became – with Anita – the owner and operator of Island Dreams in 2003.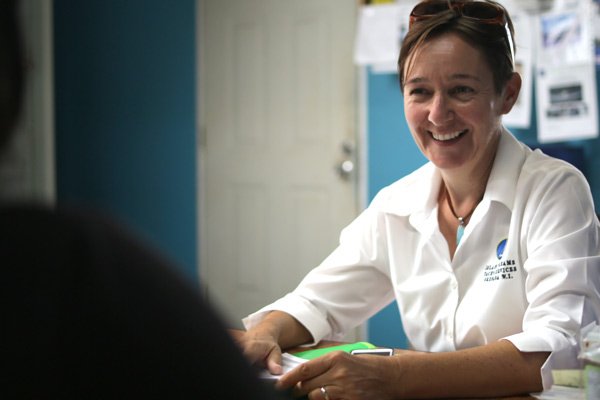 Anita
---
Anita hails from Leamington Spa in the UK, and was working in Cirencester when she met Mark sailing with the Jubilee Sailing Trust. In 1998 she left her land-locked existence and joined Mark crossing the Atlantic aboard their boat 'Rachel Kathryn'. They explored the Caribbean, and after a period running a charter yacht, they settled on their favourite Caribbean island Grenada. Anita and Mark live in Woburn on the South Coast with their two sons age 11 and 12. Anita is currently President of the Marine and Yachting Association of Grenada, representing the yachting industry in Grenada – boatyards, marinas, service companies and chandleries. She is also Grenada's Honorary Local Representative for the Cruising Association.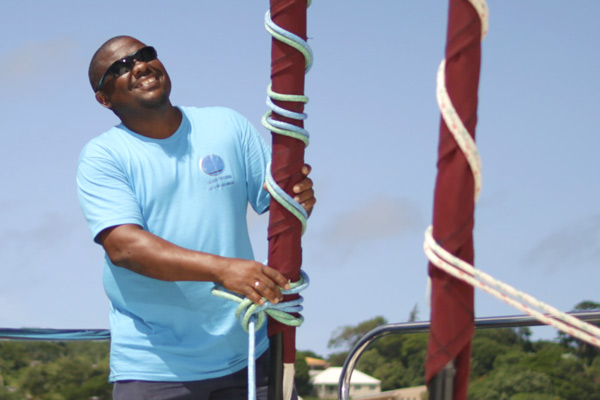 Chris
Joined Island Dreams 2007
---
Chris is from Carriacou and grew up in and around the sea. Born into a family of seafarers, he has many years experience on the water including skippering charter yachts, deliveries and working on fishing and cargo vessels. He moved to Grenada from Carriacou in 2006 and lives with his wife and daughter in Morne Jaloux. He is RYA qualified to Day Skipper level.
Serrant
Joined Island Dreams 2010
---
Serrant is from River Sallee in the Parish of St Patricks, in the North of Grenada. Driven by a desire to learn about sailing and the sea, he undertook a Nautical Course run by the Grenada Coastguard and was selected by Island Dreams to complete his training as an apprentice in 2010. Since then Serrant has moved on to develop his sailing and yacht maintenance skills further.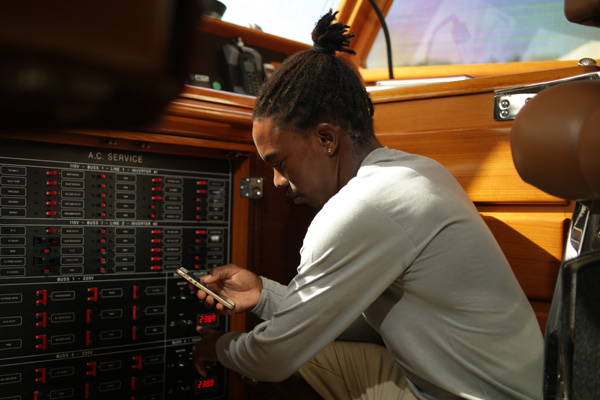 Randolph
Joined Island Dreams 2013
---
Randolph is from River Sallee in the North East of Grenada. He joined Island Dreams in the summer of 2013.